Hauraki Gulf Island Discovery Scenic Flight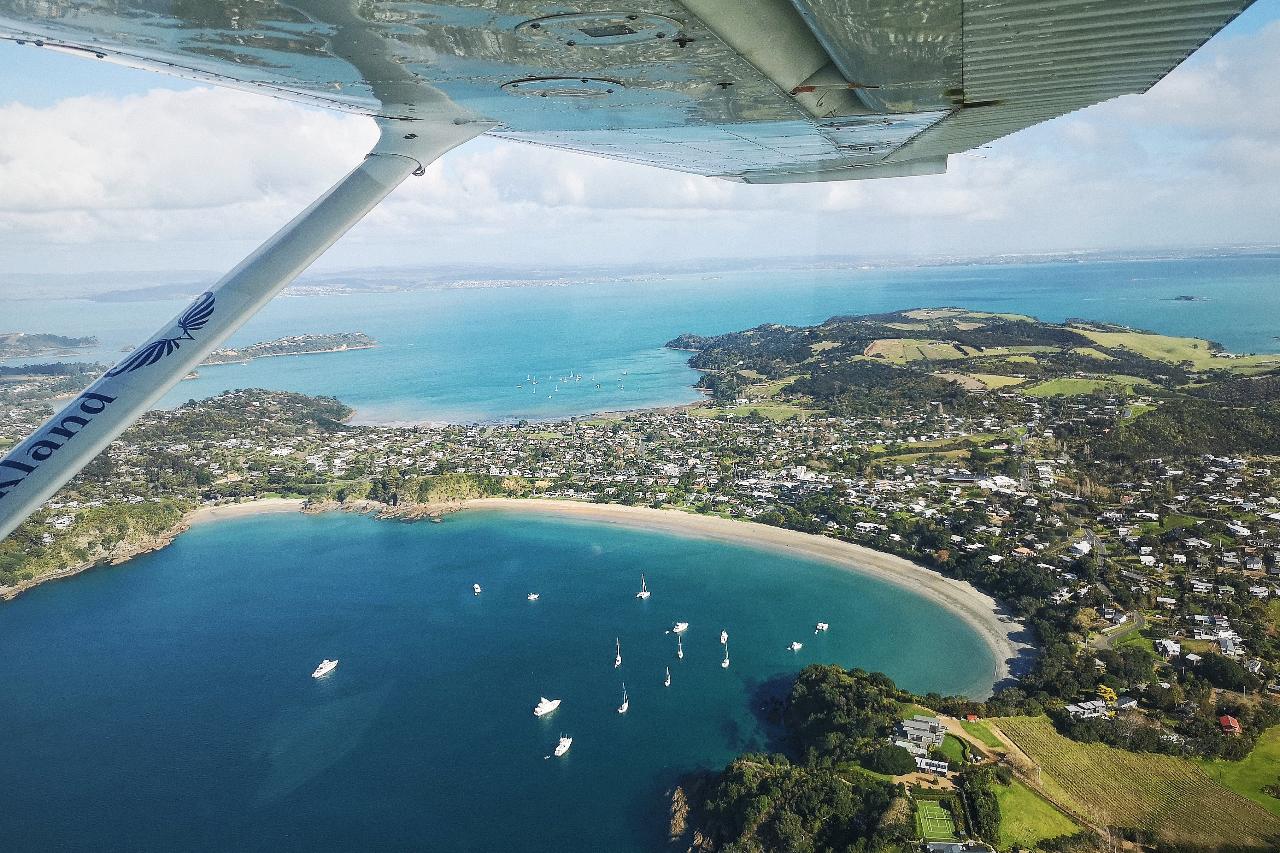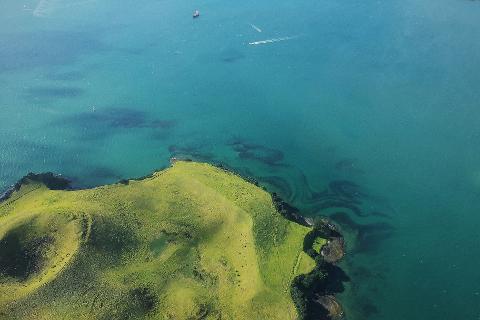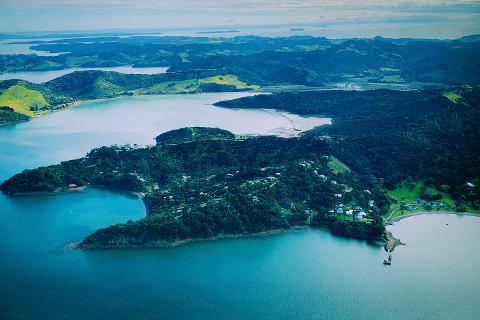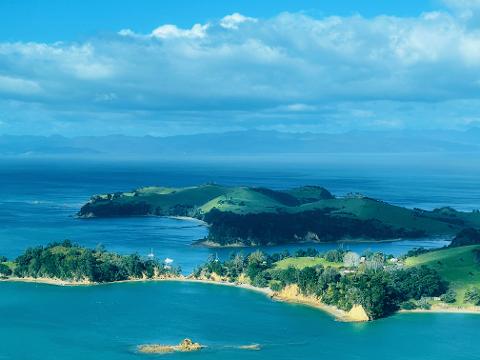 Duration: 40 Minutes (approx.)
Location: Auckland, New Zealand
Product code: IslandDisc
Take off out of Ardmore Airport located 27kms south-east of Auckland city center, climb out above the Clevedon valley, with views of the Hunua Ranges to your right, and views of the Sky Tower and city skyline to your left. From there you will head towards the Hauraki gulf, with views of the coastal towns of Beachlands and Maraetai on your right and East Auckland suburbs and Auckland CBD on your left.
From there you will fly over your first island in the Hauraki Gulf, Rangitoto. Auckland's youngest island, created by eruptions from beneath the sea, the last eruption occurring only six hundred years ago. You will orbit over the peak allowing you to peer inside the crater before heading east over neighbouring island Motutapu. A now fertile land from the volcanic eruptions of Rangitoto with expansive farmland and rolling green pastures. The island has plenty of history and was once an intensive settlement for early Maori and then for Europeans in the 19th century. Also visible from here is Rakino Island with its 21 permanent residences to your left, and Motuihe Island to your right, a recreation reserve managed by DOC (Department of Conservation).
You will then head east toward the second largest and most populated island in the Gulf, Waiheke Island, a familiar holiday destination for Aucklanders, with an abundance of beaches and wineries. After flying the length of the Waiheke Island with views of the Coromandel Peninsula on the horizon, you will arrive upon Pakatoa Island, a privately owned island, which was once an island resort, from the 60s to the 80s. Remnants of its infrastructure are still visible from the air.
The next island Rotoroa Island, once an alcohol rehabilitation center run by the Salvation Army is now a conservation park, pest-free, with regenerated native flora and fauna, including the Kiwi. From there you will set heading for Ardmore, flying over Ponui island a historically important site for Maori with some of the earliest archaeological remains dating back to the 1400s. On your way back to Ardmore you will fly over Duder Regional park, the Wairoa river and Clevedon town before arriving back on the ground with a profound appreciation for the natural magnificence of the Hauraki Gulf
Please note:
Please CONTACT us to confirm the date and time for your flight.
Minimum of two fee-paying clients to go ahead. Single bookings are waitlisted.
Flight time might slightly vary due to the aircraft used and weather conditions on the day.